Hilaria Baldwin shared support for her husband Alec Baldwin after the actor has spoken publicly about fatal shooting cinematographer Halyne Hutchins for the first time on Saturday.
Hilaria shared a photo the couple's hands intertwined on her Instagram.
"I love you and I'm here," she wrote the post.
Hilaria told the New York Post that she was worried that Baldwin would develop post-traumatic stress disorder (PTSD).
"I brought it [Alec] up here because we have to mourn Halyna's death, "he said he told the socket. "A really traumatic thing happened to Alec, and I'm trying to limit PTSD."
"If you look at what happens to soldiers and cops when something like this happens, it's traumatic. We only came here because of the silence."
On Saturday, the couple stopped and talked to photographers in Vermont. Baldwin has revealed that he works with police and talks to them every day, claiming he cannot comment on an active investigation.
ALEC BALDWIN SPEAKS TO THE PUBLIC FOR THE FIRST TIME AMONG THE INVESTIGATION OF A 'RUST' RUNNING SHOOT
"This is an active investigation into the death of a woman who was a friend of mine," Baldwin said.
"We were a very, very well-oiled team shooting the film together, and then this horrible event happened," he added.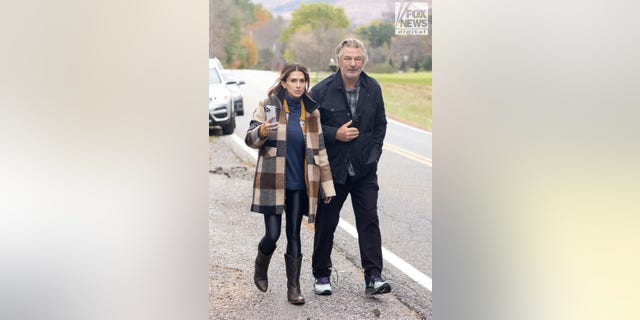 CLICK HERE TO SUBSCRIBE TO THE ENTERTAINMENT NEWS
On October 21, Baldwin fired a gun while filming "Rust" in New Mexico, killing cinematographer Halyna Hutchins and injured director Joel Souza. Assistant director Dave Halls told Baldwin that the gun was a "cold gun," meaning it was emptied or "not hot," after gunwoman Hannah Gutierrez Reed placed the gun on a cart during filming.
Master of props Sarah Zachry he also handled the gun before the fatal shooting, in accordance with a search warrant executed by the Santa Fe Sheriff's Office.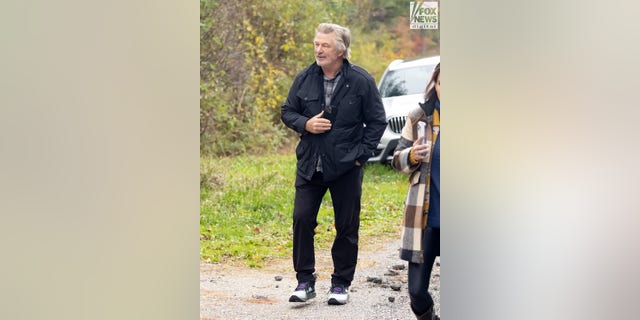 CLICK HERE TO DOWNLOAD THE FOX NEWS APPLICATION
Baldwin said on Saturday that he was "very interested" in restricting gun use in movie theaters after the fatal incident.
"But remember how many bullets have been fired in movies and TV shows in the last 75 years? This is America," Baldwin said. "How many rounds have there been in movies and on TVs before? How many, billions in the last 75 years? And almost all without incidents. So what needs to happen now is that we need to be aware that when it goes wrong and that's this horrible, catastrophic thing, some new action needs to be taken. Rubber rifles, plastic rifles, no living ones – no real weapons on set. It's not up to me. "