MY NUMBER 1 RECOMMENDATION TO LOSE WEIGHT: CLICK HERE

Someday, COVID-19 the pandemic as we know it now will be behind us. "But there won't be this virus," he said of the latest episode of his report. Michael Osterholm, an epidemiologist at the University of Minnesota. podcast. The Omicron increase will fade, but the coronavirus – and possible new versions – will have to live with. Virus experts have made some recommendations on what the "new normal" should look like, and predicted when Omicron will finally give way over the US. Read on to find out more – and to ensure your own health and the health of others, I don't miss you Reliable signs that you have already had COVID
"I think we will continue to see a lot of countries with simultaneous and overlapping Omicron rises in the coming weeks," Osterholm said.
As for the US, he announced: "Over the next three to four weeks, the number of cases will increase, and then I believe they will start to decline sharply. In the meantime, we need to get through this today. The CDC estimated that the next four weeks could be 62,000 deaths in this country. That's an incredible number. "
RELATED: Signs that you have a "silent killer" health problem.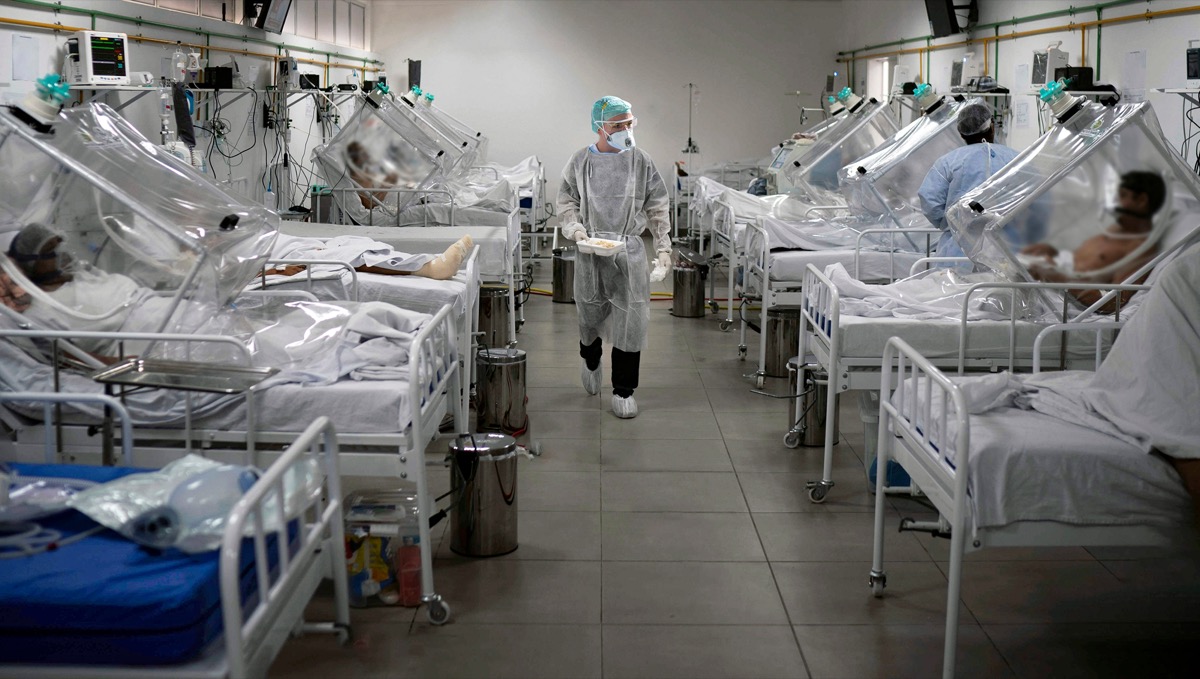 Although Omicron seems to cause a milder illness, patients with COVID "put an incredible strain on our healthcare system," Osterholm said, noting that nearly a quarter of the country's 5,000 hospitals report critical staff shortages and more healthcare systems implement crisis care standards.
"I wouldn't be surprised if some of these results are due to overburdened health workers being too stretched to provide the same quality of care," he said, "and the ripple effects of that reality go far beyond COVID."
RELATED: Signs of dementia that worry doctors the most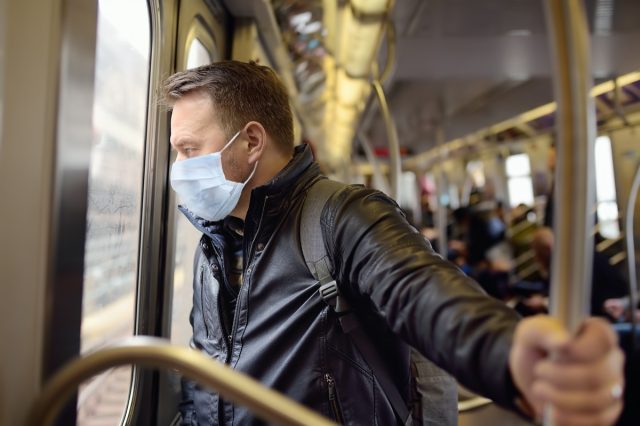 "I hope it's no surprise to everyone that I actually believe we're going to move through this pandemic," Osterholm said. "One day it will be behind us. But this virus will not be. This virus will continue to be here. And what we need to do is understand what our strategy is to overcome the 'crisis and control' of living with this virus every day?"
RELATED: "Don't enter" I am among Omicron, experts say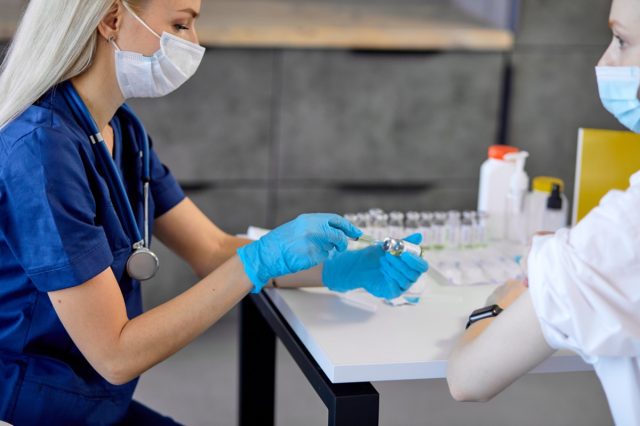 Osterholm wrote about the future of life with COVID-19 in a new article in a medical journal CAVE, and talked about the main things that need to happen the following:
Remember that COVID is not the only virus that causes concern. "First, be aware that SARS-COV-2 is just one of many circulating respiratory viruses that include influenza and respiratory syncytial virus," he said. "Both have significantly increased the burden of illness, the need for hospitalization and death. We cannot just have an isolated COVID policy, as we could see simultaneous challenges with each of these in the coming years."
Strengthen hospitals. "Our public health system is hanging by a thread today," Osterholm said. "We need a large investment focused on deploying real-time information systems across the country and a workforce to implement public health that can quickly get into the situation, just as we do seasonally with forest firefighters."
"Currently, we don't even have the ability to collect data very efficiently," he added. "In this country, we still have health departments that provide information to fax machines."
Improve vaccines. "Frankly, the vaccines we currently have are exceptional tools," Osterhom said. "They're not perfect."
For example: "How often do you have to get vaccinated? If we have a vaccine that will require a dose every six to 12 months, it will be an absolute challenge to vaccinate the world. It will not happen."
He concluded: "We need new and better vaccines … that will be able to work against many different versions that may have more lasting immunity. This will be part of the new normality."
Provide testing and antiviral treatment. Osterholm said rapid testing and rapid prescribing of anti-COVID-19 drugs will be crucial so that "people can come quickly and find out if they are infected and then issue them immediately [upcoming antiviral drugs] so that the individual takes them and terminates the serious illness and never needs hospitalization. "
RELATED: Warning signs that you have Omicron, experts say
Follow the basics and help end this pandemic, no matter where you live – get vaccinated as soon as possible; if you live in an area with a low vaccination rate, wear an N95 face mask, do not travel, social distance, avoid big crowds, do not walk indoors with people you do not hide from (especially in bars), exercise good hand hygiene and to protect your life and the lives of others, do not visit any of these 35 places where COVID is most likely to get sick.
MY NUMBER 1 RECOMMENDATION TO LOSE WEIGHT: CLICK HERE

Source