MY NUMBER 1 RECOMMENDATION TO LOSE WEIGHT: CLICK HERE

If you came down with COVID you are far from alone this month: the U.S. reported nearly 1.5 million new cases on Monday. You're probably wondering what you can take – or should take – for better well-being and faster recovery. Will Gatorade and chicken soup help you? Are some over-the-counter medications better for COVID than others? What about monoclonal antibodies and antivirals – do you need them and can you get them? Answers, like viruses, change.
To get the latest advice, Health ETNT spoke with Robert G. Lahita, MD, PhD ("Dr. Bob"), director of the Institute of Autoimmune and Rheumatic Diseases at Saint Joseph Health in New Jersey and author Immunity Strong, in Amanda Perriello, RD, CDN, registered dietitian z Gaylord Specialty Healthcare in Connecticut, caring for people recovering from severe COVID. Read on to learn more – and to ensure your health and the health of others, don't miss them Reliable signs that you have already had COVID.
Hydration is crucial in recovery after any illness. But COVID can complicate this somewhat. People who become infected with the Omicron variant – which now accounts for 98% or more of the cases in the US – usually have a very sore throat. "Patients say it can feel like swallowing a razor," Lahita says. "But make sure you're hydrated. We don't usually eat or drink when our throats are raw." He suggests that you drink plenty of water, tea, or other beverages that are gentle on the throat. Citrus juices, coffee, and spicy or very hot liquids are likely to be too painful for a while.
Water is the best source of hydration, but when you have a fever, you also need to make sure you replenish your electrolytes, Perriello says. Drinks like Gatorade, Powerade or Vitamin Water will work, or you can make your own homemade version of a rehydration drink with water, salt, sugar and a squeeze of lemon to taste. (If you are diabetic, be careful when consuming sports drinks that contain added sugar; raising your blood sugar may make your fight with COVID worse.)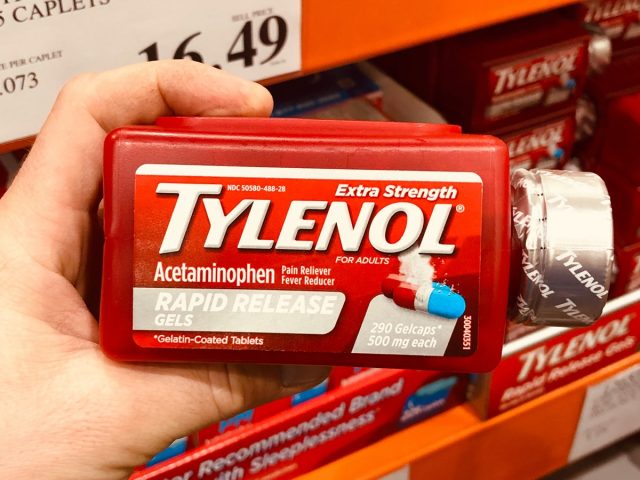 Lahita recommends acetaminophen (Tylenol brand) for fever and headache. Aspirin and nonsteroidal anti-inflammatory drugs such as ibuprofen and naproxen may irritate the stomach and may worsen COVID-related nausea or vomiting. One caveat: do not drink alcohol while taking acetaminophen; which can cause serious liver damage.
RELATED: This may help "stop" dementia, says a new study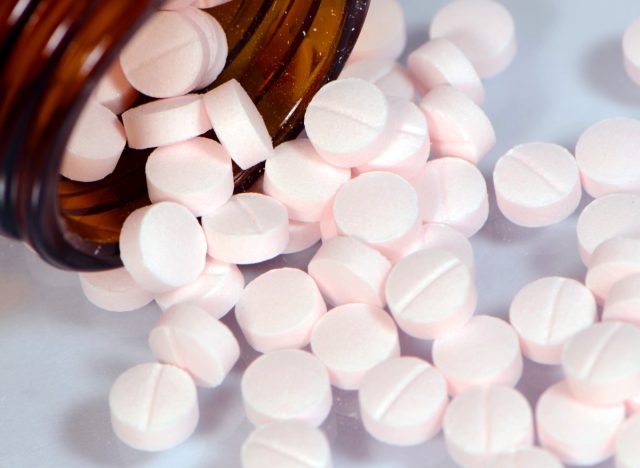 Even if you don't have COVID, taking baby aspirin every day is mandatory, "Lahita says. This can protect against the possible effects of the Delta version, which is still in circulation. Unlike Omicron, Delta can cause micro-clotting in the lungs, which is one of the most common causes of death from this version, he says. This can be prevented by baby aspirin, which acts as a blood thinner.
RELATED: Ways to "protect" your life as much as possible
"If you haven't started yet, everyone should be taking vitamin C right now," Lahita says. "And vitamin D is a good vitamin to consume as it strengthens the immune system."
RELATED: Signs that you have COVID, says Dr. Sanjay Gupta
You may not eat, but you really have to. "If you want to recover from any injury or illness, including COVID, you need to make sure you fill your body with calories, protein, and complex carbohydrates," Perriello says. "Protein, vitamin C, vitamin D, zinc and iron are all major players when it comes to immune health." Best options: lean meat, seafood, whole grains and lots of fruits and vegetables.
If COVID has ruined your food taste, it is still important that you maintain a eating routine. In addition to helping fight the virus, consistently feeding the body can help restore appetite, Perriello says. While you are recovering, smaller meals and regular snacks can be tastier than large portions.
RELATED: Signs that you have a "silent killer" health problem.
Monoclonal antibodies help strengthen the immune system to fight the coronavirus. Treatment is carried out with IV in hospitals and emergency rooms, Lahita says. (This is not something your doctor can give you in your office.) Unfortunately, most current monoclonal antibody treatments appear to be less effective against the Omicron version. Fortunately, Omicron seems to cause less severe disease, making treatment less necessary.
But if and when you get COVID, you probably won't know which variant you have. Lahita's advice: If you have risk factors for severe COVID-19 (such as age or underlying medical conditions), go to the emergency room where you may be assessed and given monoclonal antibodies if your doctor determines you may benefit.
RELATED: Signs of dementia that worry doctors the most
In a few weeks, doctors will be able to easily prescribe the antiviral drugs Paxlovid and molnupiravir, Lahita says. In clinical trials, they were found to significantly reduce hospitalizations and deaths due to COVID if taken within the first three days of symptoms. Medicines are currently being produced and are in a very limited supply.
So what should you do today if you think you might need more than home care without a prescription? "The best advice is to always call your doctor," Lahita says. "Talk to your doctor or doctor's representative – an advanced practice nurse or medical staff – and tell him about your symptoms." They will give you tailored and up-to-date advice on what to do next.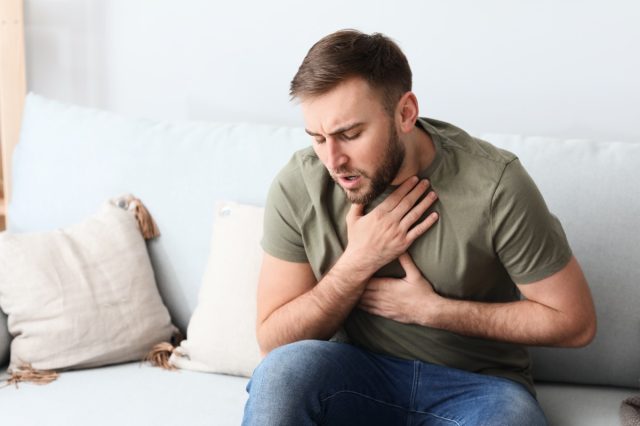 "If your symptoms are really getting worse and you have comorbidities like diabetes or chronic lung disease, and you think you're starting to get worse, go to the emergency room," Lahita says. "If you're short of breath and having trouble breathing, call 911 and go to the hospital." There, doctors may prescribe medications such as remdesivir and dexamethasone to reduce inflammation and improve breathing.
RELATED: As a result, dementia is 30% less likely to develop, a new study says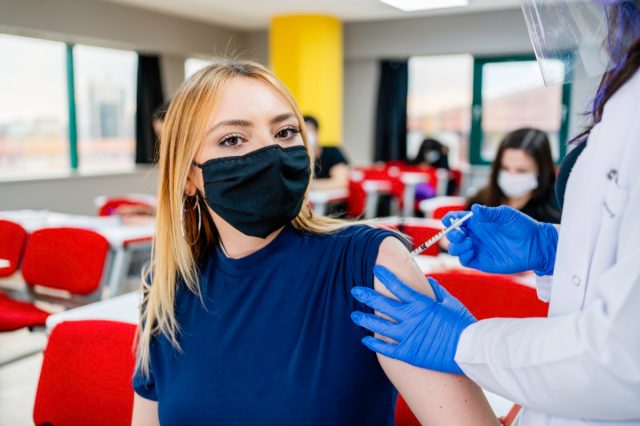 Follow the basics and help end this pandemic, no matter where you live – get vaccinated as soon as possible; if you live in a low-lying area vaccination prices, wear N95 face mask, do not travel, social distance, avoid big crowds, do not walk indoors with people you do not hide from (especially in bars), exercise good hand hygiene and to protect your life and the lives of others, do not visit any of these 35 places where COVID is most likely to get sick.
MY NUMBER 1 RECOMMENDATION TO LOSE WEIGHT: CLICK HERE

Source